From startups to established enterprises, businesses rely on accurate and insightful financial information to maintain profitability and capitalize on new opportunities. Providing meaningful, well-organized financial records ensures that your business operations will run more efficiently on a daily basis. We steer you closer to these goals allowing for insight into actual profitability, awareness of cash flow of the business, an understanding of the impact of financial decisions, and key financial and performance indicators.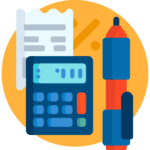 Bookkeeping Services Offered:
Financial Statement Preparation
Reconciliation of Bank, Credit Card, and Cash Accounts
Reconciliation of Balance Sheet Accounts, Income Sheet Accounts, and Month-End Closing Procedures
Reconciliation of Balance Sheet Accounts, Income Sheet Accounts, and Year-End Closing Procedures
Recording Of Monthly Transactions and Chart of Account and General Ledger Maintenance
Accounts Payable (Bills and Payments)
Accounts Receivables (Invoices and Collections
Inventory Management
1099-Misc
Intuit QuickBooks  Online and Desktop Accounting Help and Assistance
And More
Financial and Managerial Accounting Service Offered:
Financial Statement Ratio Analysis

Liquidity ratios
Leverage ratios
Efficiency ratios
Profitability ratios
Market value ratios

And More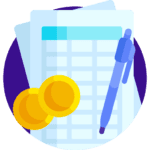 Training, Assistance, and Support for QuickBooks
Financial statements, reports, and graphs from QuickBooks may offer pertinent information at the right moment. We help new QuickBooks users with a basic setup and help seasoned users in managing their books more successfully. Regardless of the complexity issue or level of assistance needed, we are your trusted partners.
Request a Call Back.
Would You Like To Speak To One Of Our Financial Advisers Over The Phone? Just Submit Your Details, And We'll Be In Touch Shortly. You Can Also Email Us If You Would Prefer.